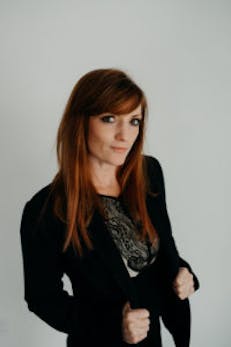 Shannon started her real estate career over 13 years ago in new home sales and obtained her certification as a Certified New Home Consultant through the Professional Home Builders Institute of Alberta. Having worked with many Builders throughout Alberta Shannon has a remarkable understanding and keen eye for construction and building practices in both new homes and resale. Over 7 years ago Shannon wanted to extend her knowledge and experience and became a licensed real estate agent in Alberta. As a result of her understanding of real estate and passion for her clients Shannon has won many awards through PHIBA and in 2013 achieved a Certificate of Distinction into the Gold Award Club and in 2014 achieved a Certificate of Distinction into the Platinum Award Club. She was named a top producer for CIR Realty for the month of May (2018).
Personally, Shannon grew up on a a working farm and has knowledge with rural properties she has built her own home, and has a number of real estate investments throughout Calgary and Sherwood Park. Shannon lives in inner city and has extensive experience in suburbs and bedroom communities, selling homes in Chestermere, Strathmore, Okotoks, Airdrie and Cochrane. Growing up in rural Alberta with an extensive network of family and friends who claim Calgary and area as their heritage, Shannon is right at home.
She takes time to probe the customer to determine their specific circumstances and has a way of understanding exactly what the customer's needs and wants are. Her comprehensive knowledge of the buying and selling process allows her the ability to successfully deliver the needs of the customer with their budget, resulting in very high customer satisfaction ratings.
Shannon benefits from many referrals and builds trust and long term relationships with her customers. Customer feedback consistently praises her for providing detailed and thorough information based on her extensive knowledge of the market. Shannon's paramount interest is the customer. She listens, does her research, and then works tirelessly on your behalf. You'll surmise she is highly motivated and driven, accessible 24/7 through the process, and will work above and beyond the call of duty all the while being very detailed and thorough. Shannon has insurmountable work ethic